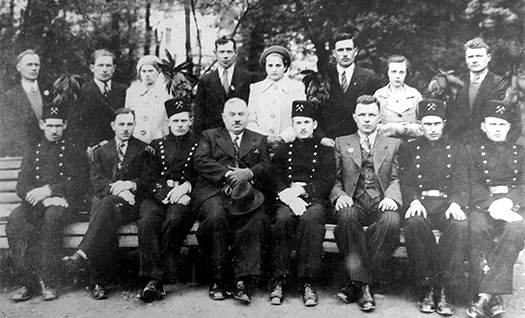 The origins of Gamrat SA date back to the 30s of the last century, but its name is much older. The Gamrat family of Sulima's coat was known in the early 16th century. Its members have enrolled in history as art patrons and active diplomats, promoting their country in the field of culture and politics. Hundreds of years later – in the area of their residence – a factory had been built, which in 1962 changed its name to "Gamrat" – in order to celebrate this famous knightly family.
After Poland regained its independence in 1918, it became clear that the country had to bet on its economic development. Soon the decision was made to create the Central Industrial District, covering an area of 66,000 square kilometers. On October 27, 1936, through the efforts of the authorities of Jasło, the government issued a regulation on the construction of a factory of the State Chemical Works within the CID. Krajowice, a village situated 4 km from Jasło, was selected as the site of the investment.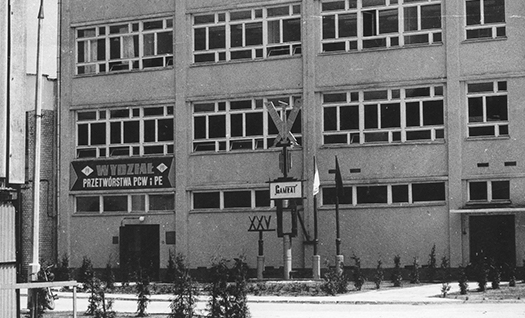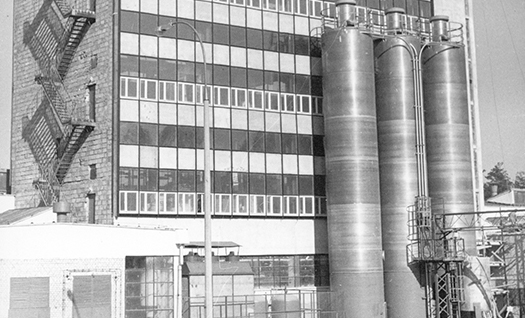 Construction crews began to work in 1937, and only two years later it was possible to install machines and specialized equipmenta in the factory and store needed raw materials. The outbreak of World War II prevented the factory from rapid grow. As early as September 8, 1939, the Germans occupied the factory and until the end of the year dismantled most of the machines to take them to the Third Reich. Only a few machines were managed to stay. From 1941 onwards, under the name of the Munition Lager, German specialists employeeing local inhabitants and prisoners of war worked for the eastern front.
At the end of 1944, the Nazis bombed the town – 98% of the buildings were destroyed. The factory was rebuilt only in 1950, on the initiative of the Union of Chemical Plants "ERG" in Katowice. The work lasted four years, and in 1956 renovated facility under the name of Chemical Plant No. 12 in Krajowice started its activity in favor of the national defense. It soon became apparent that the market demand for manufactured products was small and covered only 10-15% of the factory's output.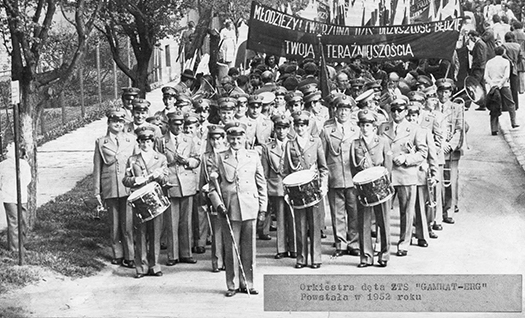 Thanks to the efforts and stubbornness of the crew, the Chemical Plant quickly began to implement new technologies, which – based on available equipment – allowed to expand the range of production. In the second half of 1956, the production of plant protection products and phenolic resins began, and in the beginning of 1957, raw vinyl for pressing vinyl records were put on the market. Research has continued to be able to offer newer and better products to meet current demand.
Under the new name – Gamrat – the company was transformed in 1999 from a government-owned company into a state-owned company. Since 2011, Gamrat SA has been operating as a private company, constantly improving its personnel and introducing the latest technologies to meet the needs of its customers.