GAMRAT CLIMA-WENT
FOR DRAINING CONDENSATE FROM AIR CONDITIONING, COOLING UNITS, BOILERS
AND HEAT PUMPS.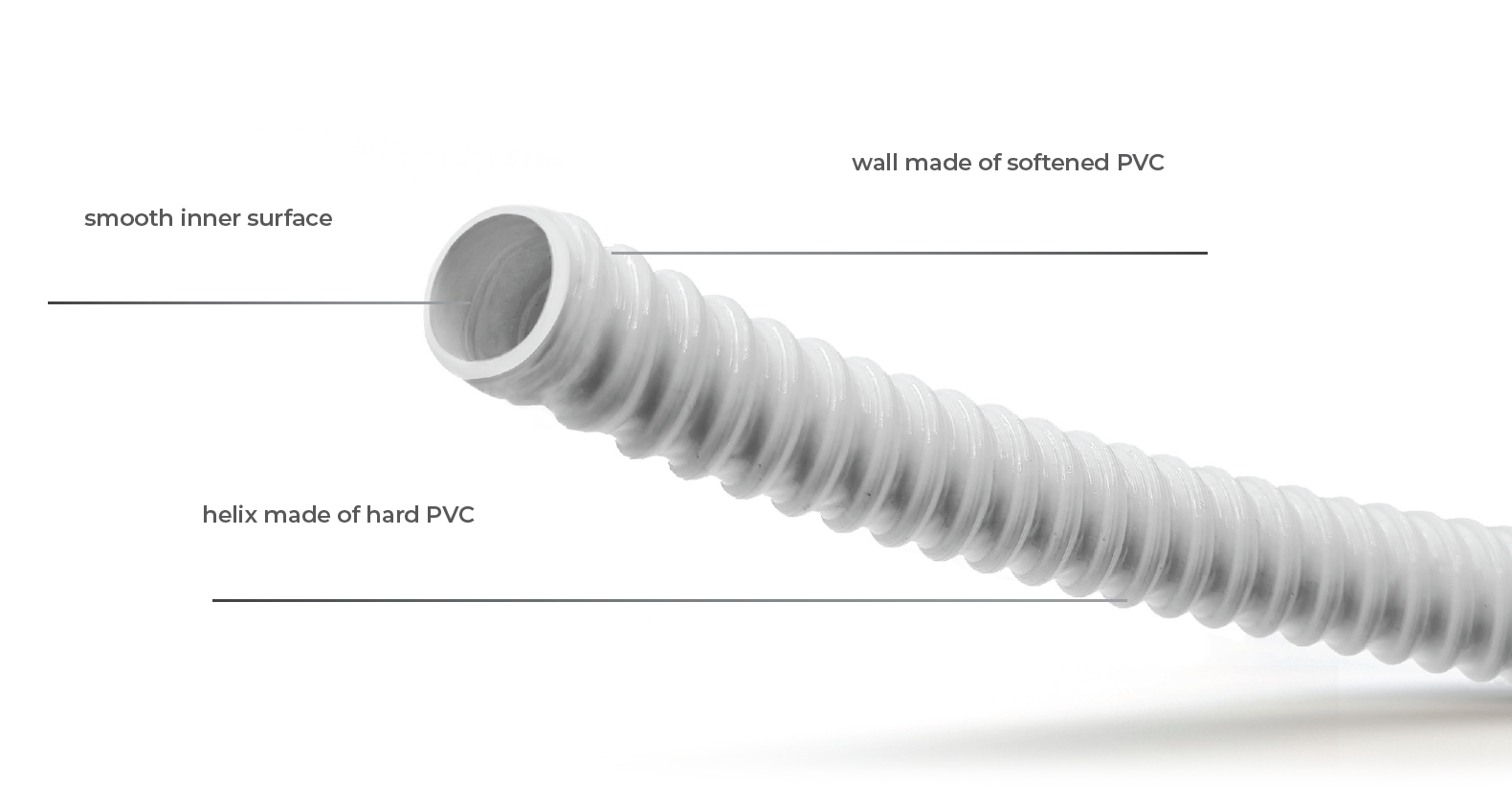 STRUCTURE:
White walls made of softened PVC, white spiral with hard PVC, smooth internal surface, corrugated outer wall
PRIVACY PROTECTION TEMPERATURE RANGE:
-20 ° C to + 55 ° C
BENDING RESISTANCE:
The section of the hose subjected to bending as much as in the descriptions should not break or crack and should pass the test test specified in ISO 1746.
VACUUM RESISTANCE:
The hose is subjected to a vacuum, at 23 ° C, 65 kPa (pressure 35 kPa), there is no absolute concavity or breakage.
QUALITY REQUIREMENTS:
PN-EN ISO 3994: 2014 | TWT-ZR-1/2017
GAMRAT CLIMA-WENT
TECHNICAL DATA
Inner diameter [mm]
Inner diameter tolerance
[mm]
Weight
[g/m]
Bending radius [mm] at temperature 23 ± 2°C
Resistance to negative pressure [kPa] at temperature of 23 ± 2°C
16
± 1,25
100
20
40
18
± 1,25
107
20
40
20
± 1,50
133
25
35
25
± 1,50
160
25
35