ACCREDITED TESTING
LABORATORY
The Quality Centre Testing Laboratory has been operating since 1 August 1997 as a department of Gamrat SA. This laboratory is the successor of the Experimental Department and Inspection and Analytical Laboratory and benefits from their 30 years of experience.
Services provided by the Quality Centre Testing Laboratory include:
testing of plastic products in terms of quality (this applies to water and gaseous fuel systems, sewage, gutter and ventilation systems),
control of work environment,
environmental protection.
The Quality Center stands for professionalism, high level of services, impartiality and confidentiality. We pay special attention to the protection of our customers' property rights.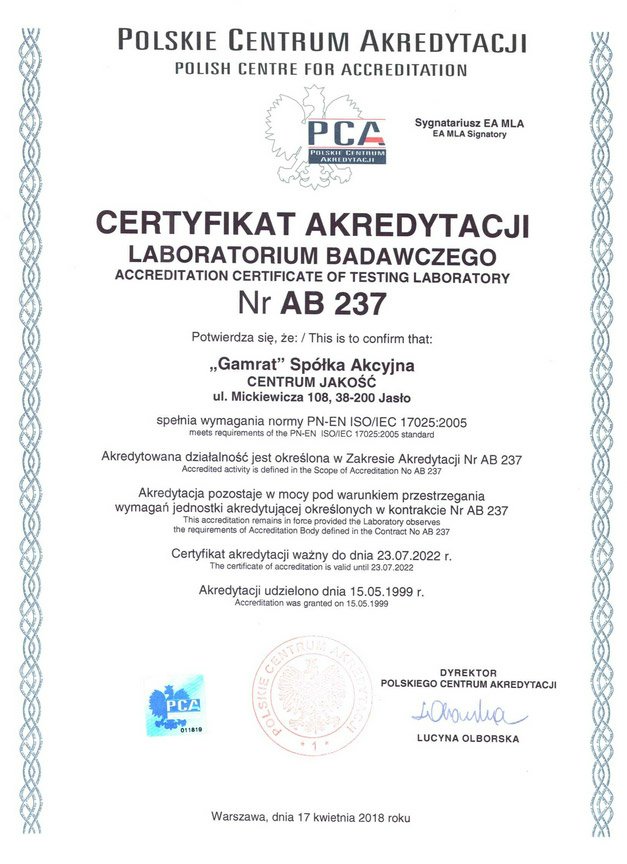 OFFER OF THE QUALITY CENTRE TESTING LABORATORY
We perform tests of the quality of the following plastic products:
gutter systems (gutters, downspouts, fittings),
PVC, PE, PP pipes and fittings and WPC products,
fittings for water and sewage systems (sewage grates, siphons, storm valves, aeration valves, etc.),
reinforced hoses,
facade cladding (siding).
As part of the control of work environment and environmental protection we offer:
noise measurement,
measurement of daylight and electric light,
measurement of harmful substances and fluids in the workplace,
assessment of energy expenditure,
analysis of water and wastewater.
STANDARDS AND ACCREDITATIONS
The Quality Centre Testing Laboratory performs tests accredited by the Polish Centre for Accreditation and non-accredited – for the purpose of certification, quality control, approval and declaration of conformity.
Since 1999, the Quality Centre Testing Laboratory is accredited by the Polish Centre for Accreditation (http://www.pca.gov.pl), a signatory of the agreement on mutual recognition of test results of testing and calibration laboratories ILAC MRA (Mutual Recognition Arrangement) – No. AB 237. Since 2000, it holds a certificate of recognition of the Office of Technical Inspection (UDT)– No. LBU-078/25-17.
The quality system implemented at the Quality Centre complies with the PN-EN ISO/IEC 17025:2005 standard.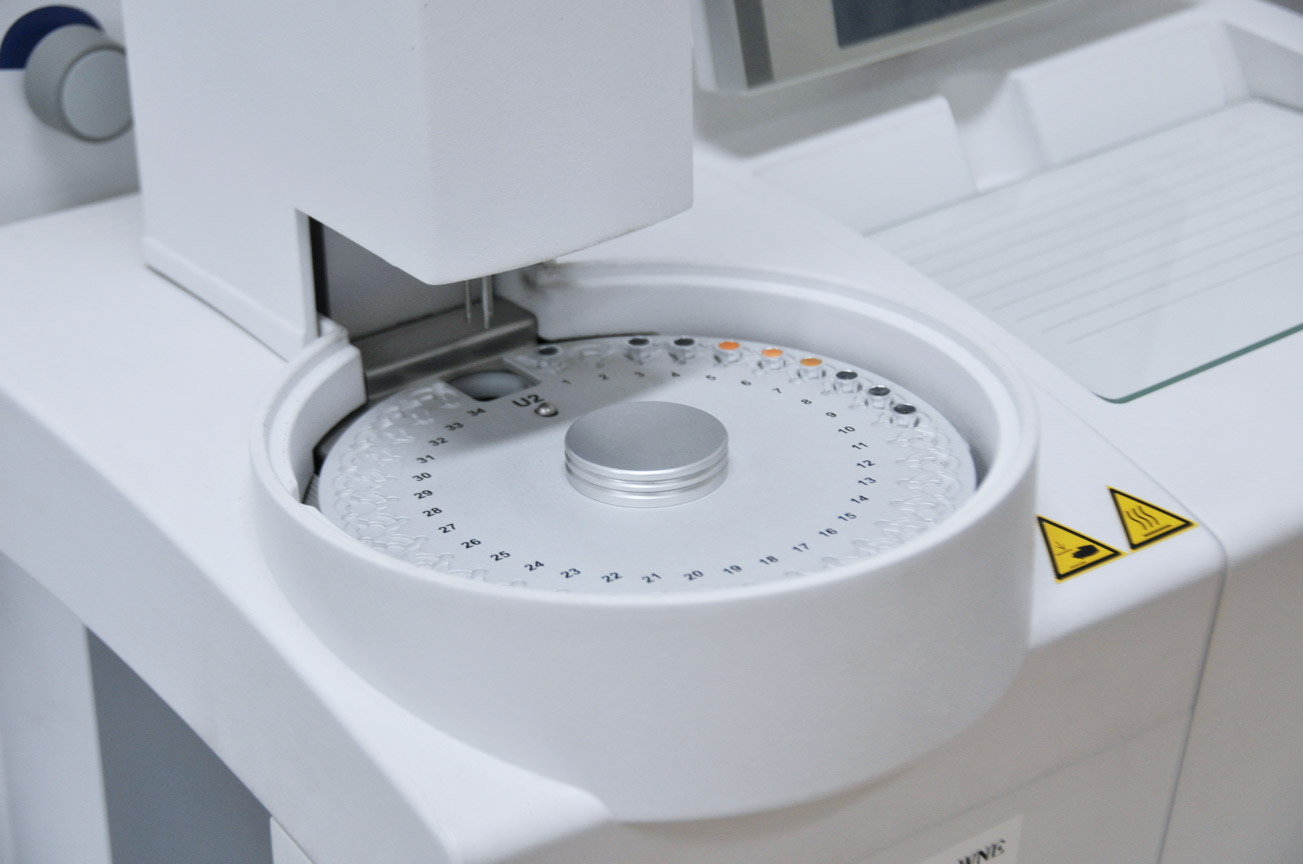 WE ENCOURAGE YOU TO CONTACT THE QUALITY CENTRE TESTING LABORATORY: