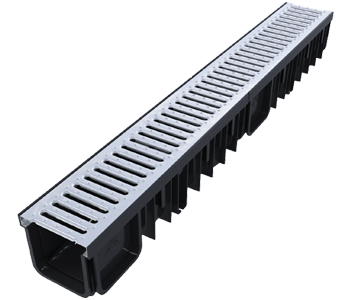 Linear drainage system DrenGam
Linear drainage system made by Gamrat SA, it is an innovative design of drainage channels adapted to be used in different conditions. Thanks to its high load-bearing capacity (class A15), the system made by Gamrat SA can be used both for residential buildings and infrastructural facilities.
---
The channels are made with up of 58 ribs, which, combined with numerous side chambers, provides their optimum strength.
---
Our systems are designed to be used under heavy load and do not cause problems during installation.
QUICK AND EASY INSTALLATION
The linear drainage system includes a wide range of load classes – from A 15 to C 250, which makes it suitable for a wide range of projects from infrastructure to residential ones. The ribbed design of the channel (including 58 ribs) and multiple side chambers contribute to its optimum strength and durability under load and during installation.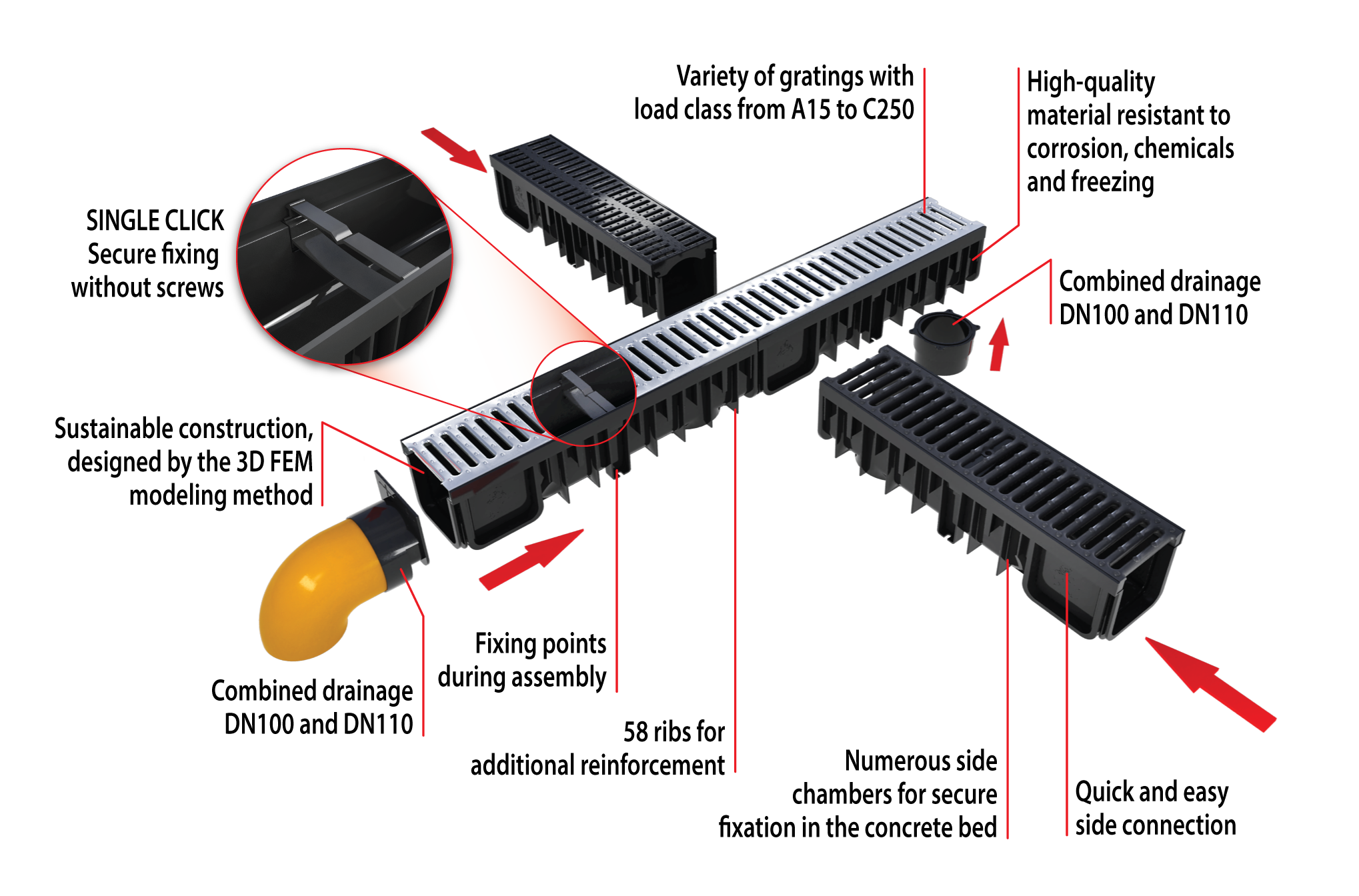 Gutter with galvanized steel grating
Gutter with polyamide grating
Set of two end caps and one outlet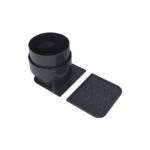 Set of end cap and outlet Ø100/110
LINEAR DRAINAGE SYSTEM
GARAGE PACK 3 X 100 CM
2 END CAPS & 1 OUTLET Ø100/110 INCLUDED