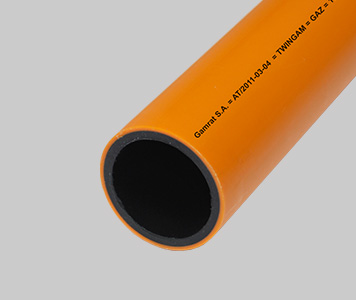 Gamrat S.A. is the national leader in promoting polyethylene pipelines with a density of not less than 930 kg/m3. The latest technologies and research facilities at the global level allow our company to market the highest quality PE pipes. Thanks to full automation of production lines, we ensure maintaining optimum technological parameters, which is a guarantee of their reliability for years.
Our systems have been appreciated by contractors both in cities and in rural areas. We also recommend the use of pipes made of PE 100 grade materials for repairs and construction in mining areas of categories I-IV.
Gamrat SA polyethylene pipes are used for the distribution of gaseous fuels of the following groups: I (GS), II (GZ), III (GPB) and IV (GP).