PVC-U PIPES FOR WATER WELLS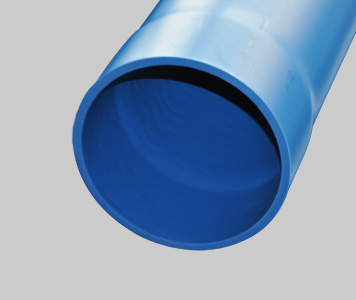 The use of PVC-U material for the construction of wells is not accidental. It combines the advantages of corrosion resistance, easy to work with, low specific gravity and smooth surface – making it convenient to transport, fast to install, robust and resistant to buildups. The attractive price adds to the advantages of this system of Gamrat SA.
The Geo-Hydro pipe system is used for the construction of wells for the supply of drinking water . Geo-Hydro pipes for drilled wells are subjected to a series of inspections before they are put into service and must comply with PN-G-02323 and obtain a hygienic certificate from the National Institute of Hygiene.
We offer three versions of pipes adapted to nominal pressures PN 10, PN 12,5 and PN 16:
without a socket,
socketed,
with a threaded socket.
Standardowe długości rur studziennych to:
1,0 m of laying length,
2,0 m of laying length,
3,0 m of laying length,
4,0 m of laying length,
6,0 m of laying length.
Advantages and benefits of PVC-U pipes for wells:
quick and easy installation,
high resistance of PVC to external forces,
tight threaded joints.